Today is my 11th blogging anniversary. I was bedridden for the most part 11 years ago with the most debilitating case of Bells Palsy I've ever heard of from anywhere. I started posting here to see if I could find anyone else that had experience anything similar.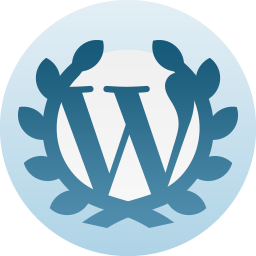 Happy Anniversary with WordPress.com!
You registered on WordPress.com 11 years ago.
That Halloween as my grown son and daughter finished decorating and passing out candy, I was here, looking for anyone who, like me, didn't need a mask to scare the kids. Thankfully, after a few years of help and exercises, it's not so noticeable or scary.
Halloween has different significance to different people. We just celebrated a friends Halloween birthday in a small at home gathering. I made a little mug rug for her.
Halloween is also the day in 1999 that my dad chose to make his transition. A day no one would forget.
When I owned my manufactured home, we rarely got a child trick or treating. We were too far down the hill and I was the only one handing out candy. I blamed my weight gain on them. It worked for a while. The bucket full sat there for weeks as I whittled it down.
This year, I put out some of my candy into a small dish on the baker's rack on Friday. Each night I would put a bit more in as the supply dwindled. Last night I came home from the birthday celebration and saw my dish was almost empty! I peeked through the door early one morning after hearing a noise at the door and saw my neighbor who swears he doesn't eat sweets, stuff his pockets. I laughed quietly to myself. I know he has help from somewhere but I'm so happy to see that passers by are enjoying a little treat and at the end of the day, I'm absolutely certain, there will not be one piece of candy left for me to indulge in. Thank goodness.
There are a few others that have done a bit of decorating for this holiday but I think one neighbor takes the prize. Peggy goes all out with every season change.
I've put the wall hanging that was in my front window in Oregon each year in the hallway to add a little color. My son said he loves to come in the outside doors and see it. It brightens up the place. Wish I could sew faster so I could cover all the walls.
Halloween started for me in Milwaukie, OR when my blogging friend Crystal  and I went to dinner. Main street had quite the display that looked like a scarecrow contest. Even the tombs were so cute. I met Crystal when we both lived in the Portland area and we have been good friends since.
The day my daughter and I went to the beach, we found an interesting shop that intrigued us. It had quite the eclectic gothic feel and the owner gave permission to take photos. It got us quite in the mood for this haunted holiday.
Do these photos put you in the mood for haunting and do you still decorate or have you given up on Halloween?
From my heart to yours,
Marlene Herself